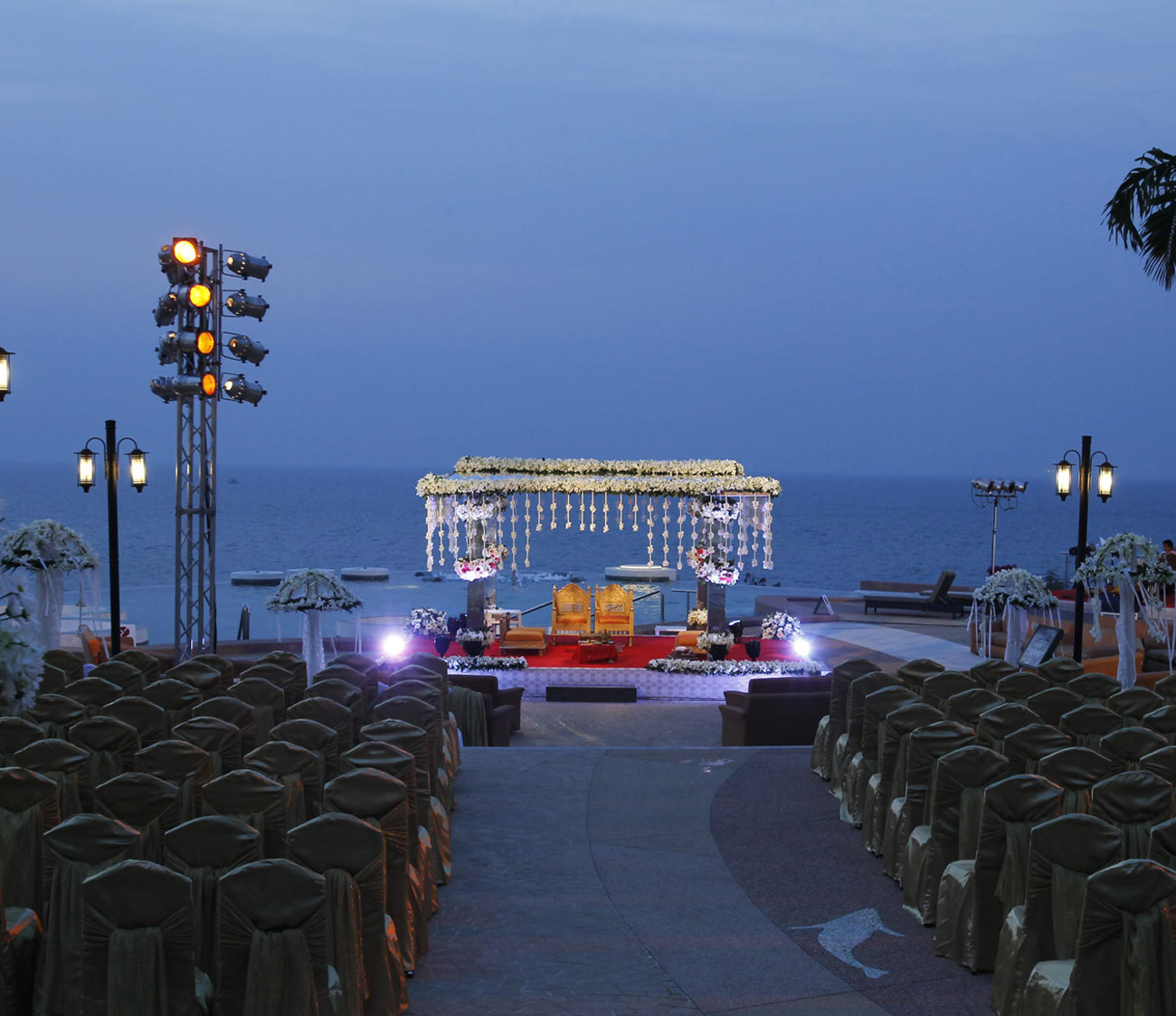 Destination Weddings
If an 'out-of-town' celebration is what you're longing for, then look no further. Food Art Hospitality will take care of all your food and service needs anywhere in the world! From the remote beaches of Phuket, to the five star hotels of Mauritius, our chefs and service staff have served the most spectacular Indian and International cuisines
Read more
Weddings
Our chefs customize the menus according to your preference and down to the location well in advance to take over the local kitchens. Breath-taking tablescapes to suit every occasion along with mouth-watering buffet layouts and scrumptious meals are available at any far flung location of your choice. We'll take your party to any place you like – a beach, a yacht, an island, and transfer food material and services without the slightest hitch. So come away with us and live your dreams in your location and our style.
Read more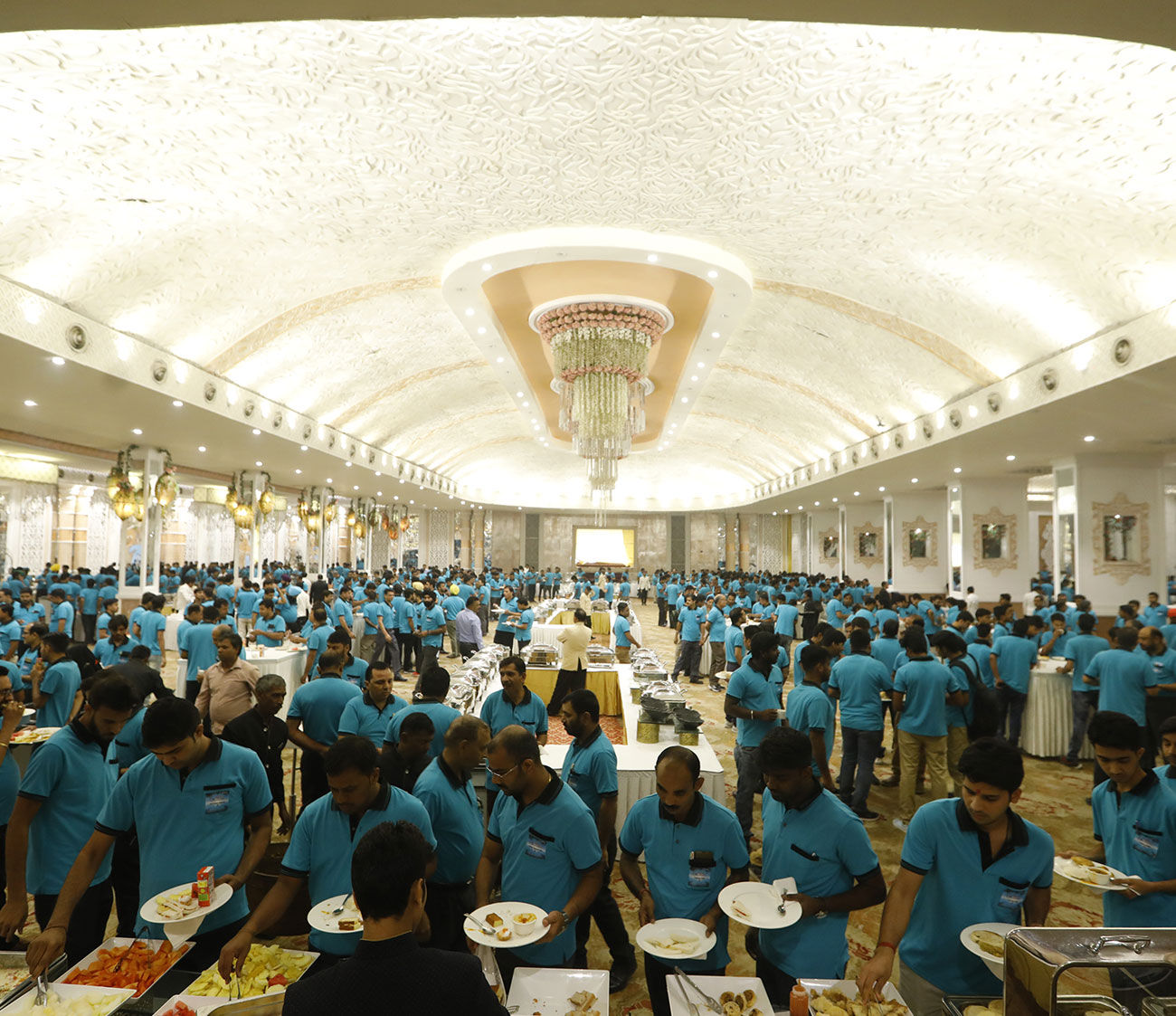 Corporate Events
Wedding have always been a lavish affair but corporate events stands no less. The corporate meets & get together, yearly award nights, plant inauguration, brand launch parties are extremely fascinating and here we get an opportunity to meet-and-greet and serve the elite. We share a wonderful bond with some of the leading corporate groups by being consistent partners in celebrating their success stories year after year. Like, Mankind Pharmaceutical, ABS Mercantile, Macleods Pharmaceutical, AIIMS, Haldiram's, DIPSAR, Dorset and many more.
Read more
They catered my niece's wedding. It was beautiful Food was excellent and delicious with unlimited variety.
It was such a pleasure to work with Food Art Hospitality to cater for my brother's cocktail function at The Riviera. They gave us a truly customized menu that was spot on and absolutely delicious. Our guests are still talking about how much they loved the food, it was definitely beyond expectations. We were also blown away by their exceptional hospitality and the professionalism of their catering staff. Mr Parth was super responsive and great to work with. We are thrilled with how everything came out and will definitely be using FAH for future events!
My compliments on producing such a great food service in Manufacturing Business Meet 2017. We truly enjoyed working with you and felt satisfied by the services provided by you. Your food quality and hospitality were excellent, and for that we appreciate your efforts.
We truly appreciate the relationship that we have built together during our personal and corporate celebrations. We have received numerous compliments from our invitees about the delicious food, prompt service and fervent hospitality during our conference and plant inauguration. Wish you all the best!
This is to certify that Ms. Food Art hospitality Pvt. Ltd. located at Delhi, & does the work a catering & event management in India, as well as overseas. We have done many events, as well as catering of huge gathering. They have also done back to back event successfully, the food quality & taste is excellent, the presentation & decor part is marvelous. They are well equipped with all the required amenities required for catering & Event Management. We appreciate their services which are superb & wish them good luck for future Endeavour.
It was awesome hospitality done by Food Art time..... nvr seen before this type of presentation n awesome quality n taste of food... keep it up & keep growing
It gives me immense pleasure to put on record that service provides by you and your team members on the occasion of CISF Golden Jubilee "At Home Function" held on 08th March-2019 at CISF Lawns have been praiseworthy. The dignitaries attending the function appreciated the services and the quality of food of Food Art Hospitality Pvt. Ltd. I wish you more success in your future Endeavour.
The Scriptwriter
Mr. Anil Girdhar
The visionary progenitor of the Food Art Hospitality, Anil is a veteran in the field of catering services and is armed with tons of experience and expertise. He envisaged the concept of FAH years ago and was a major force in its inception. His unrelenting dedication and unparalleled drive towards excellence in work has brought FAH to where it stands today as one of the most premier brands in the industry.
Read more
THE CHIEF EDITOR
Mr. Parth Girdhar
A chip off the old block but with revolutionary ideas and expansive approach; this is how Mr. Parth Girdhar can most aptly be defined. Parth has attained specialized education in the field of Hospitality Management from England and has ensured that the business is not only a representation of the expertise inherited in legacy and tradition but also of a meticulous services management approach acquired through formal training, research and learning.
Read more
Ready to get in touch?
Make an Event Request